See your landscape of the future from all angles in 3-D
Your new outdoor living space represents a significant investment, both in resources and home value. You'll see our vision come to life, rendered in 3-D.
DESIGN
Choose between multiple options to ensure you're getting the landscape you've always wanted.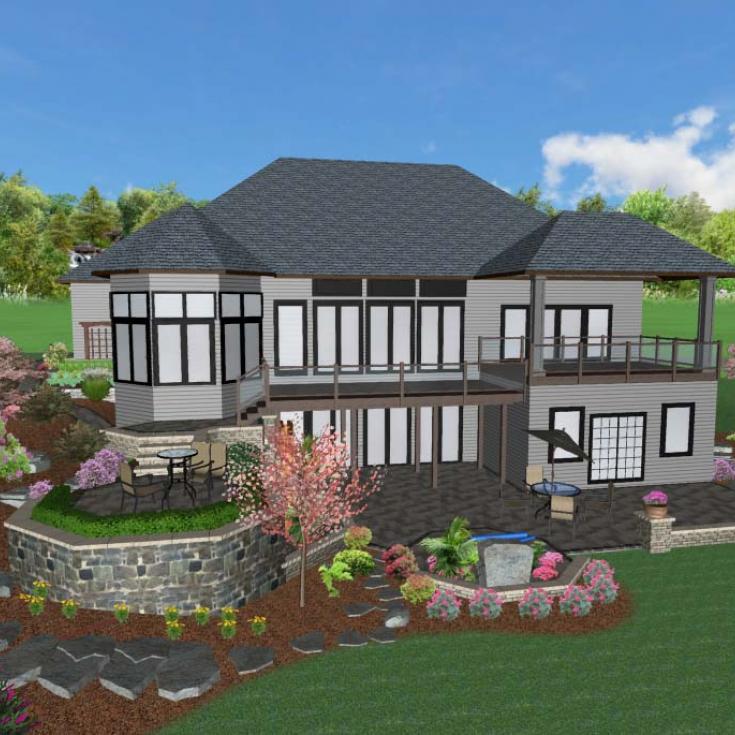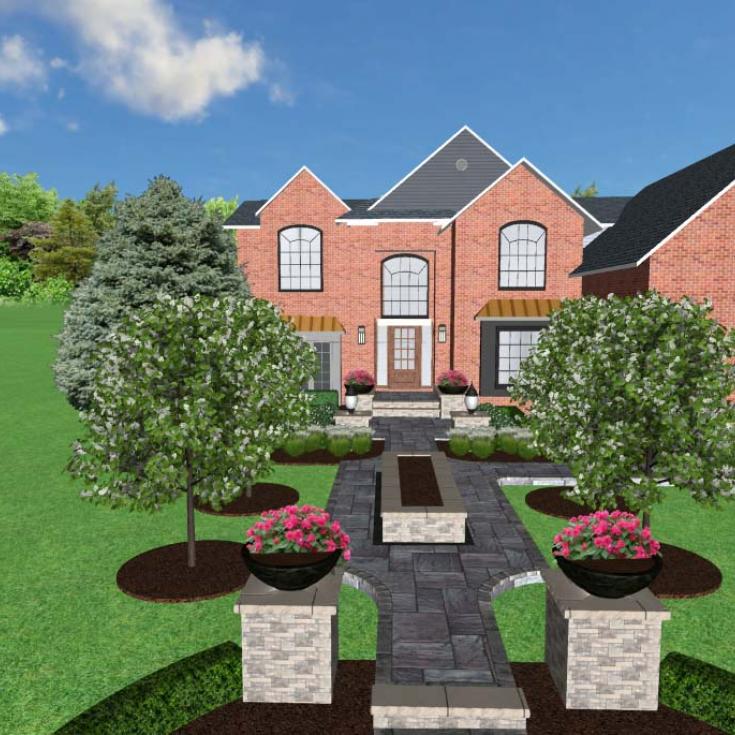 COLOR
You'll know how your roof, home, and hardscape complement each other during the design phase.

TEXTURE
Consider the appeal of smooth or textured materials for your new patio, and choose from multiple options in a few minutes.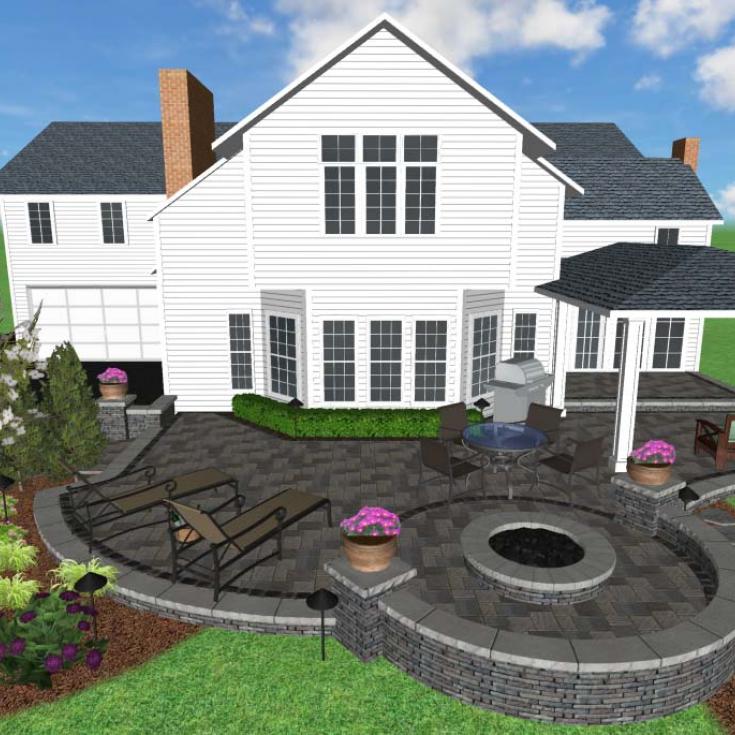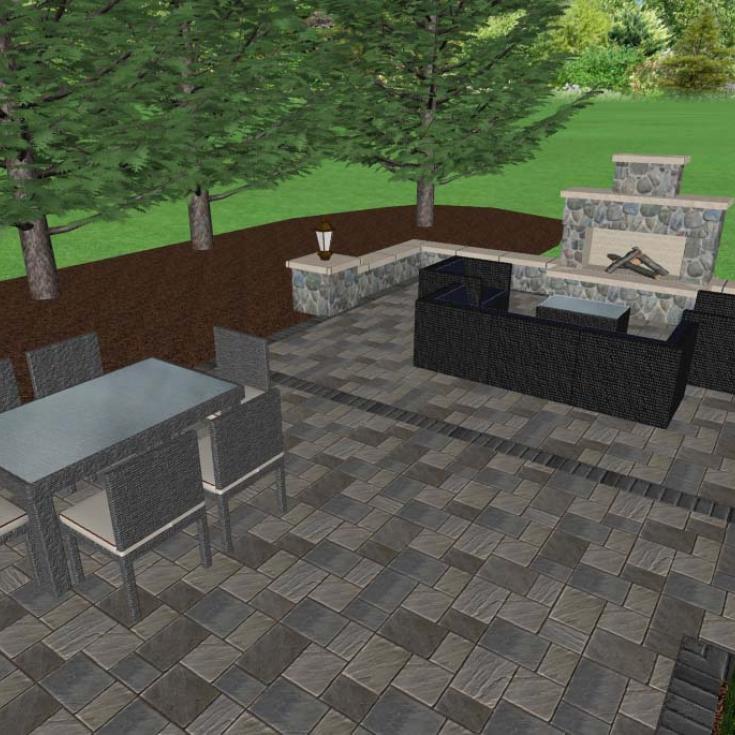 PATTERN
Complete your vision by selecting the perfect pattern of pavers to complete your look.